To avail of this online service for completing your loan drawdown documents:
Your loan application must be on a sole account,
Your total borrowings with us must be for €40,000 or less,
You must be eligible to borrow in your own name without requiring a guarantor
You must be registered for Online Banking **
**Registration for online banking is quick and easy, and you will receive your PIN in the post in a matter of days from application.
You can now sign documents digitally anytime, anyplace, anwhere!
First Choice Credit Union is delighted to announce the launch of DocuSign eSignature service and a new, intuitive online loan application form. Having successfully launched our Current Account & Debit Card service earlier this year, we are leading the way in terms of innovation in the Credit Union sector in the Northwest.
So, what is DocuSign?
This is a tool that enables you to sign any Credit Union related documents and return them after a few simple clicks. DocuSign has 200 million users and processes over 1 million documents daily, according to their official website. Its main purpose is to provide a way for you to complete forms and sign important documents, such as loan agreements in a quick and productive manner without ever having to come into the office. Essentially, members can now sign for and collect a loan without ever having to come into our offices.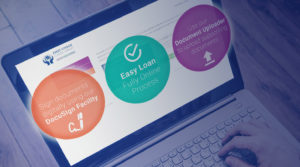 What is the Online Loan Application?
This is a simple process that is completed in the First Choice Credit Union Member Area and is available to all members. Part of the online application process will include uploading any supporting documentation remotely e.g. from the comfort of your home on your laptop or personal computer.  Once a loan decision has been received, all agreements are then completed using DocuSign, so there is no need to call to one of our branches to sign and collect your loan.
The loan funds are delivered electronically to an account of your choice, and the repayment is set up via Direct Debit or Standing Order.
How do I use this Service?
Full details on how to complete the fully digital Online Loan Application can be found here.
However, if you are not registered for online banking or aren't a member yet, you can still enquire about for a loan here: FCCU Online Loan Application Portal
At First Choice Credit Union, we understand the difficulty that an enormous amount of people are experiencing due to Covid-19 but we also understand that things still need fixing, repairing, replacing and renewing during these challenging times.
WE ARE HERE TO HELP and this innovative service will no doubt be a welcome boost, especially given the times we find ourselves in.
Check out our loan calculator here or apply online in the Member Area.  We'll get back to you with a loan decision within 24 hours of receiving all the supporting documentation. In 2021, 96%* of all loan applications were approved.
*Loans approved 01/10/2020 – 30/09/2021
Loans are subject to approval. Terms & Conditions apply. If you do not meet the repayments on your loan, your account will go into arrears. This may affect your credit rating which may limit your ability to access credit in the future.