Large Personal Loan – 5.90% (Typical APR 6.06%)
Enjoy a super low rate of 5.90% (Typical APR 6.06%) for personal loans greater than €50,000.
Minimum Loan €50,001.
Maximum loan €80,000.
This loan rate is available for all personal or household lending e.g. Home Improvements, Car Purchase, re-finance of performing debt from another institution, etc.
This product is NOT available for property purchase.
Loan term is the lesser of:

10 years, or
The useful life of the expenditure being completed, or
The remaining term on finance being switched from another institution
The normal retirement age of the borrower
Range of repayment methods available.
For more information on how to apply or arrange an appointment please call 094 9022969, email loans@fccu.ie or visit any of our branches in Achill, Balla, Ballyhaunis, Castlebar or Swinford. For loans of €50,000 or more, members must apply in branch.
This loan is available for new loans issued and may be withdrawn from availability at any time at the sole discretion of FCCU.
---
Standard Personal Loan – 11.95% (Typical APR 12.68%)
Our Personal Loan product is an unsecured variable rate loan, which is based on our assessment of your ability to repay.
This loan product is available for those who wish to finance a range of purposes, such as:
Audio visual equipment, home office furniture and equipment, leisure activity items such as bicycles or gym equipment.
Holidays, travel or staycations.
Family Events, Weddings, Special Occasions or Christmas Expenses.
Back to School costs.
Medical, Dental, Legal & Funeral Expenses.
Car Repairs, Annual Insurance Premia, current year income tax payment or other large household costs.
Personal Loan features: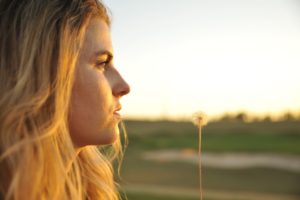 The maximum loan amount is €80,000.
The maximum loan term is 10 years. The term we approve will depend on the purpose of the loan. For example, the cost of a family Summer holiday or a Car Insurance premium should be repaid within 12 months.
Free Loan Protection Insurance subject to eligibility terms and conditions.
This is a variable interest rate, so there is no penalty for early repayment.
Loan interest rebate may be payable.
Approval typically within 24 hours from when we receive your information.
Apply online below and avail of our eSignature Service. Apply for a loan online 💶✅ Upload your supporting documents online📄 ✅ Digitally sign the loan documents online🖋✅ We will then issue your loan to an account of your choice ✅
Repayments
Free Loan Protection Insurance. Terms and conditions apply.
Whilst every care has been made in the production of this information, it is for illustrative purposes only and to give you an overview of the potential cost of borrowing at First Choice Credit Union. It does not constitute a loan offer.
Loans are subject to approval. Terms & Conditions apply. If you do not meet the repayments on your loan, your account will go into arrears. This may affect your credit rating which may limit your ability to access credit in the future.