Student Current Account
Free banking, debit card, free contactless payments, cashback options, online shopping & much more.
STUDENT ACCOUNT FEATURES & BENEFITS
— Free current account
— Globally accepted Mastercard® Debit Card
— Free contactless payments, Apple Pay, Google Pay & Fitbit Pay
— Overdraft available up to €5,000 (subject to approval)
— Free Online Banking & Mobile App
— Use in-store, use securley online or at ATMs
— Reduced rate student loans
— Cashback available at participating retailers
HOW TO OPEN A CURRENT ACCOUNT & APPLY FOR A DEBIT CARD
MEMBER WITH NO ONLINE ACCESS
Sign up to

Online Banking

and apply or

Apply in any of our branches
I AM NOT A MEMBER
Do you live, work or have a family home in the area?

Click here to find out how you can

Join
FCCU STUDENT ACCOUNT
— Student accounts are available to student members pursuing a full-time course of study for one academic year or more in a secondary school or third level institution recognised by the Central Applications Office (CAO), where full-time equates to 21 or more hours per week.
— If you are aged between 12 and 16 years of age, we require the consent of your parent or guardian for you to open an Account.
— If you're not a member already, don't worry. You can apply for membership right now online (simply click here) and apply for your free current account once you've joined.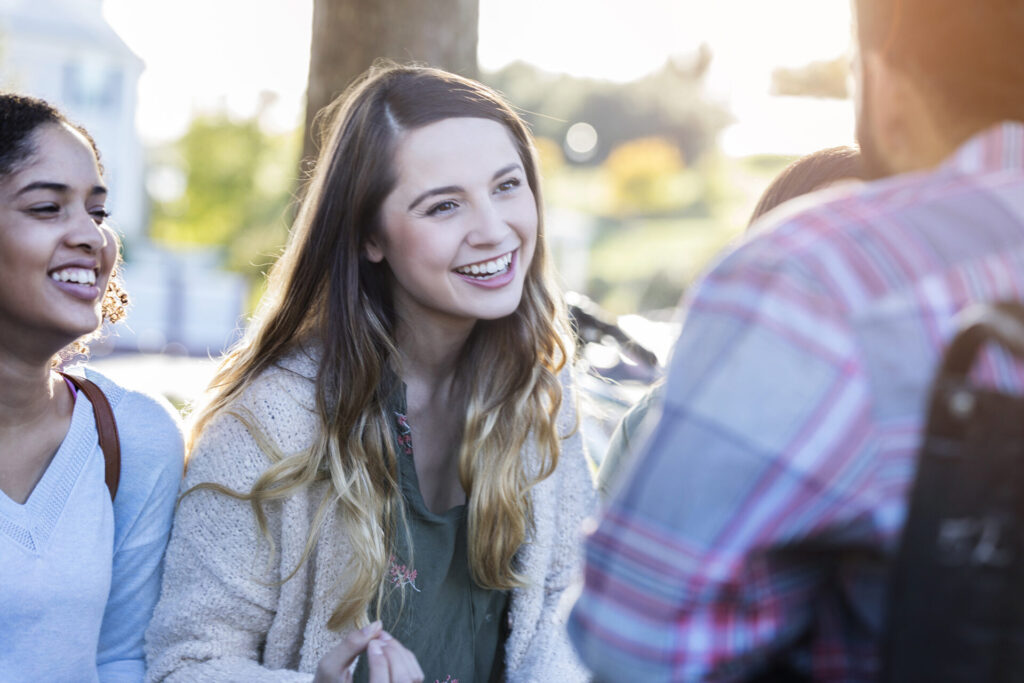 Digital Wallets - Apple Pay, Google Pay and Fitbit Pay.

Current Account Debit Mastercard can now be added to Apple Pay, Google Pay and Fitbit Pay digital wallets, making it easier for you to make Contactless payments. The use of digital wallet payments provides a safer more secure way to pay that removes the need to handle payment cards, touch physical buttons or exchange cash. It's the modern way to pay, particularly given the times we live in.
And with the Credit Union Current Account you can tap away in the knowledge that Contactless payments are free.
To set-up Apple Pay, Google Pay and/or Fitbit Pay, just download the app, enter your Debit Card details by scanning the card or entering the details manually, and submit a One Time Passcode. Use wherever Contactless payments are accepted. You simply hold your mobile phone and/or Fitbit device near a payment terminal to make a Contactless payment.
FAQ's & FURTHER INFORMATION
Who can apply for a Current Account?
All First Choice Credit Union Members, aged 16 or over, can apply for a Current Account via online banking or through their local First Choice Credit Union Branch.
If you are aged between 12 and 16 years of age, we require the consent of your parent or guardian for you to open an Account. All non-members will have to open a Share account (i.e. become a member) before they can apply for a Current Account.
Can I use my card abroad?
You can use your card anywhere in the world where the Mastercard Acceptance Mark is displayed. If you are travelling outside the EU or EEA we would recommend that you contact Card Services (01 693 3333) or email helpdesk@fccu.ie prior to travel, to check the availability of card service in your destination.
Foreign exchange fees and charges apply where the transaction is performed outside the Eurozone, details of which are contained in our Fees & Charges Leaflet.
What happens if my debit card is damaged, lost or stolen?
Please call the Card Services Team on 01 693 3333 (The Customer Services line is open 24 hours a day, 7 days a week. Calls are charged at your standard network rate. Calls from mobiles may be higher). We will then cancel your card immediately and a new card and PIN will be issued to you at your request.
Currency Conversion Calculator
When you use your Debit Card for purchases in foreign currency or ATM withdrawals in foreign currency, these transaction will attract additional fees and charges that are charged to your Current Account as they occur, typically on the date the transaction is posted to your Current Account.
Mastercard foreign exchange rates will also apply and are subject to change.
This currency conversion calculator allows you to see the foreign exchange rates set by Mastercard to convert from the transaction currency as well as the European Central Bank's euro foreign exchange reference rates for the EEA country currencies and the fees and charges that apply.
Are there any instances where concessions are provided?
From time to time, we may provide concessions to Account fees and charges to you if you are an eligible student.
You may be eligible for these student concessions if you are:
(a) an applicant for an Account or an Accountholder;
(b) pursuing a full-time course of study for one academic year or more in a secondary school or third level institution recognised by the Central Applications Office (CAO), where full-time equates to 21 or more hours per week.
Please see the Current Account Terms & Conditions Booklet for further information.
Can I change my Debit Card PIN?
Yes. You can change your card PIN to something more memorable at most ATM machines. You just need to have your card available, enter your existing card PIN and follow the instructions.
What do I need to know about fraud and protecting my account?
How do I transfer or switch to the Current Account from my bank?
What is PSD2 and how does it affect me?
Payment Services Directive 2 (PSD2) – which came into force on September 14th 2019 are regulations introduced to bring additional safety and security to your online banking.
These changes were introduced in order to protect consumers from increased online fraud. This additional security is known as Strong Customer Authentication (SCA) and was introduced to both our browser-based services and Mobile App.
For further information please go to: https://currentaccount.ie/psd2/
Is there a daily amount limit on Current Account Debit Card point of sale transactions?
Yes, a daily limit applies to the value of purchases that can be made on any one day using your card. The daily value limit is currently €5,000.
Is there a limit on Current Account balances?
Yes. Where a member has a sole or joint First Choice Credit Union Current Account, the member(s) may maintain a maximum balance of €20,000 on that account separately from their savings account.
Note: €20k current account limit is per Account and not per member. So, a current account has a maximum limit of €20,000 regardless of whether joint or single.
Is it possible to send and receive money abroad?
With FCCU you can send and receive international payments in Euros to countries that are within the Single Euro Payments Area (SEPA).  The SEPA region consists of 36 European countries, including several countries which are not part of the euro area or the European Union (including the United Kingdom). Sending money to accounts held in these European countries is done using Bank Identifier Code (BIC) and International Bank Account Number (IBAN) codes, the same way you'd transfer money to another Irish account. Sending or receiving money from an account outside SEPA is harder as all transfers to your current account must be in Euros. This means you can't send or receive foreign currency. If you wish to make a Non SEPA transfer to your current account, please contact our Finance Dept (finance@fccu.ie) who will be able to advise of the procedure.
Mastercard is a registered trade mark and the circles design is a trademark of Mastercard International Incorporated. This card is issued by Transact Payments Malta Limited pursuant to licence by Mastercard International.