On Wednesday 11th December, members from First Choice Credit Union convened in The Ellison Hotel, Castlebar for the 2019 Annual General Meeting. The theme for this year's AGM was 'Together Everyone Achieves More' and it's clear from presentations delivered on the night that First Choice Credit Union has experienced strong growth and service development. Serving over 29,000 members across its branch network in Achill, Balla, Ballyhaunis and Castlebar, the Credit Union now manages almost €210m in assets and has issued €18m in new loans during 2019 into the local community.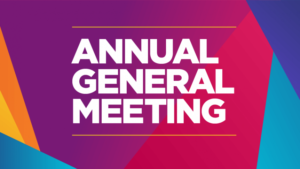 The AGM served as the perfect platform to inform members of recent developments in products and services, including a new 6.95% (7.19% APR)* ECO Home Improvement Loan which caters for those members who wish to upgrade their household's energy efficiencies while also getting value for money. For members in the mortgage market, now or in the future, First Choice Credit Union have a new house loan offering where members can now borrow up to €300,000. Also, the Current Account, a full service account that allows access to a range of facilities, such as contactless payments, cashback, overdrafts and a globally accepted Mastercard® Debit Card, will be launching early in 2020. Each of the new developments were positively received by those in attendance.
Core to the Credit Union ethos has always been collaboration and co-operation.    By credit unions working together we can reduce the burden on individual Credit Unions for the benefit of the wider membership.  First Choice Credit Union is a member of two such credit union shared service groups, Metamo and Payac., both of whom are focussed on the design and development of tailored products and services for Credit Union members.
Members heard details of the various committee and financial reports with analysis. There was detailed discussion and feedback from members in attendance on all aspects of First Choice Credit Union's operations and strategy. Business model development within the sector was a key agenda item, as First Choice Credit Union moves to offer a broader range of services to meet the changing needs and expectations of their growing membership.
First Choice Credit Union welcomed three new Director's to the board; Clodagh Geraghty, Katie Cadden and Maura McGuinness. Denise Kinsella was also re-elected to the board on the night. Chairman of the Board, James McLoughlin welcomed the newly elected Directors, commenting: "A sincere welcome to our new board members. The calibre and experience of each candidate will be invaluable as we look to the future and the many developments ahead."
Also commenting on the night, Anne King CEO said: "As a Credit Union, we must remain focused on our core service which is the provision of credit. We approve 97%** of all loan applications.  Exploring alternative ways of providing a convenient and efficient service to our member's is also central to our ongoing strategy.  We encourage all members to consider us as their first choice for their borrowing and broader financial needs"
While personal engagement with members remains a core part of the credit union's service delivery across the network of branches in Achill, Balla, Ballyhaunis, and Castlebar, for those members who prefer an alternative option First Choice's online services are quick, convenient, user friendly and are fast becoming the transacting method of choice for a large percentage of the membership.
All speakers thanked the members for their continued loyalty and support which is the driving force behind First Choice Credit Union's continued success.
* For a €50,000, 10 year variable interest rate loan, with 120 monthly repayments of €579.26, an interest rate of 6.95%, a representative APR of 7.18%, the total amount payable by the member is €69,508.38. Information correct as at 9/12/2019.
**Information correct for CU Financial Year 01/10/2018 – 30/09/2019.