BER Improvement Loan – 6.50% (Typical APR 6.71%)
In order to qualify for our BER Improvement Loan you must be engaging in a contract for works with Electric Ireland Superhomes to deliver an improved Building Energy Rating to your home.
The minimum loan amount is €5,000.
The maximum loan amount is €50,000
The maximum loan term 10 Years. The term we approve will depend on the purpose of the loan and the age of the borrower.
There is no penalty for early repayment.
You will be required to provide a copy of your Electric Ireland Superhomes Home Energy Report at the loan application stage.
When you are drawing down your loan, the loan proceeds will be released in two phases:

1st Loan Phase (which is the your retrofit deposit payable to Electric Ireland Superhomes) is subject to confirmation from Electric Ireland Superhomes that the you qualify for the grant amount.
2nd Loan Phase (which will be to finance the first stage payment of the retrofit works) will be released at the request of Electric Ireland Superhomes.

Each phase of your loan funds will be transferred to Electric Ireland Superhomes.
For further information on Electric Ireland Superhomes, please click here: Electric Ireland Superhomes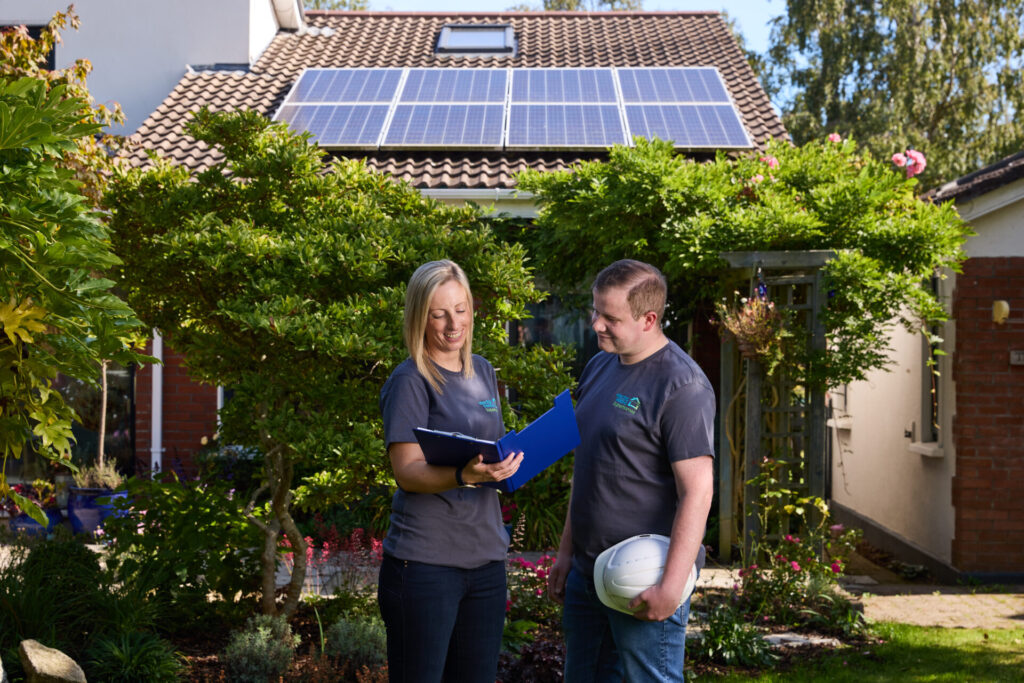 For more information on how to apply call 094 9022969, email loans@fccu.ie or visit any of our branches in Achill, Balla, Ballyhaunis, Castlebar or Swinford. 
Apply online below and avail of our eSignature Service. Apply for a loan online 💶✅ Upload your supporting documents online📄 ✅ Digitally sign the loan documents online🖋✅ We will then issue your loan to an account of your choice ✅
*Terms and conditions apply.
Repayments
Free Loan Protection Insurance. Terms and conditions apply.
Whilst every care has been made in the production of this information, it is for illustrative purposes only and to give you an overview of the potential cost of borrowing at First Choice Credit Union. It does not constitute a loan offer.
Loans are subject to approval. Terms & Conditions apply. If you do not meet the repayments on your loan, your account will go into arrears. This may affect your credit rating which may limit your ability to access credit in the future.