Nominations
This is a unique facility for credit union members. If you are over 16 years of age you can nominate who is to receive the monies in your accounts with the credit union upon your death, which includes shares, deposits and insurance proceeds.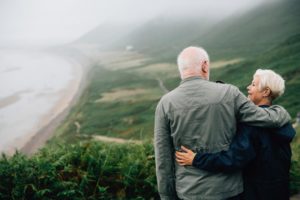 This is of benefit if the member dies without leaving a will as the property left in the credit union will not have to pass through the sometimes timely intestacy process.
You may nominate a person(s) of choice to receive your property presently up to a maximum value of €23,000. Any amount in excess of this balance will form part of your estate.
You may change the details of your nomination as often as you like. A completed nomination must be signed and witnessed by a staff member or a member of the Board of Directors. Ask in the office and a staff member will help you complete the relevant form and witness your signature. The most recent nomination is the valid nomination.
A nomination is not revocable or variable by the terms of your will or by a codicil to your will.
The nominated property does not form part of a deceased person's estate.
A nomination is automatically revoked when your nominee dies before you. In this case, you should consider completing a new nomination. If you do not, your property in the credit union may form part of your estate.
Where your personal circumstances change (e.g. marriage, divorce or separation) you should review your nomination at that time.
A nomination is automatically revoked by your subsequent marriage.
Call into any of our branches in Achill, Balla, Ballyhaunis, Castlebar or Swinford to complete your nomination form.