ATM Card
The ATM cash card can be used anytime, day or night to withdraw money from your ATM CU Cash Account or to check Balances.
We have called it CU Cash because quite simply it is your Credit Union Cash that you are withdrawing.
You can use your ATM CU Cash Card to withdraw money from your special share sub account.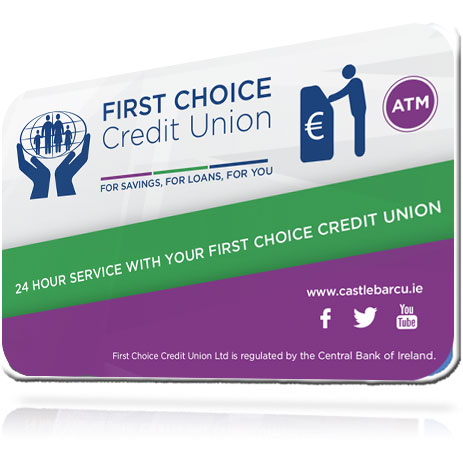 CU CASHCARD – Terms  Conditions
This service allows us to be more responsive to the demands and pressures of everyday life. Having on ATM CU Cash Card gives you flexibility to decide when you want to withdraw cash from the Credit Union. You are no longer tied to our office opening hours. Of course you are still welcome to use our "Over the Counter" service in the normal manner but just think of the freesom this new innovation will give you.
24 hour instant access to your cash
Available 365 days a year
No more time wasted queuing for counter withdrawals
Daily withdrawal up to €500 of available funds
Online account balance enquiry