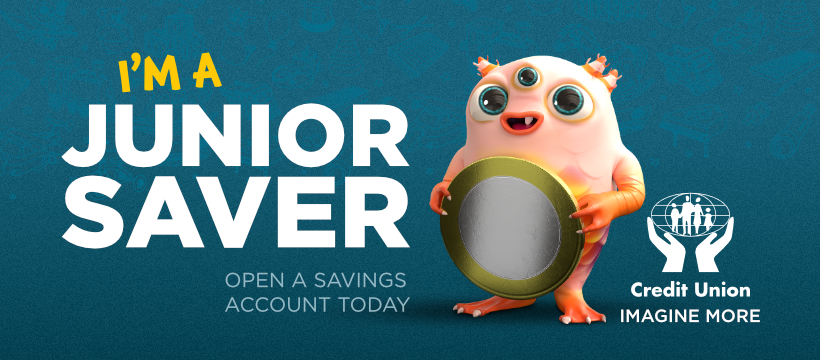 What is a minor's account?
A minor is a person under the age of 16
A minor's account can only be a single account, in the name of the Child only
Who can open a minor's account?
If the child is under 7 a Parent/Guardian can open an account
If the child is 7 years or older, the child must come into the Credit Union with their Parent/Guardian to open an account
What is needed to open a minor account?
The Criminal Justice (Money Laundering and Terrorist Financing) Act 2010 (the "Act") requires Financial Service providers, including Credit Unions, to implement and operate measures to prevent money laundering.
First Choice Credit Union is legally required under the Act to obtain and hold identification documentation for all its members.
For the Child we require;
Birth Certificate.
Proof of Guardianship if relevant
Permanent address of the Child:

Parent/Guardians Proof of Address

The PPSN for the child

PPS Number can be verified via a Medical Card, European Health Insurance Card or correspondence from the Department of Employment Affairs and Social Protection.
For the Parent/Guardian we require;
Proof of Identity
Proof of Address
Click here for a list of Proof of Identity & Proof of Address documents which we can accept: https://firstchoicecreditunion.ie/aml-members-records-update/
Who can lodge to a minors account?
Anyone can lodge to a minors account.
Who can withdraw from a minor's account?
Up to the age of 7, the parent/guardian (who opened the account) can withdraw from the account. Such withdrawals must be for the benefit of the child only. An indemnity form stating the purpose of the withdrawal must be signed.
Once the child reaches the age of 7 years they must be present in the office with their Parent/Guardian when a withdrawal is taking place as both signatures are required up to the child's 12th Birthday.
From the ages of 12 years to 16 years they may sign for withdrawals by themselves
At the age of 16 years, they become a full member of the Credit Union and no longer require the presence of a Parent/Guardian for transactions or any other activity on the account.
Important points to note:
The monies lodged to a child's account are the sole property of the child and any withdrawals can only be for the benefit of the child.
Once the child reaches the age of 7 and makes enquiries about his/her account, we are obliged to answer any questions including information relating to balances in that account.
For members aged 0-17 inclusive, the maximum savings amount will be €10,000 per member.